Experience
ThEME Web
ThEME-Web
Available everywhere you are...
Existing members:
Are you new to ThEME: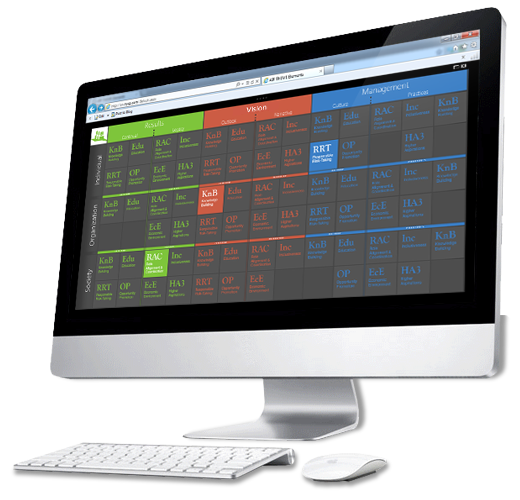 Gain access to insights,
anecdotes, and exercises
from the
greatest thought leaders
Terms and Conditions Agreement
ThEME License Agreement and Terms of Use
Last updated:
This is an agreement between you and The Muddy Charles LLC, dba NYCP. ("NYCP" or "we"). Please read this ThEME License Agreement and Terms of Use, the NYCP privacy notice (located at www.nycp.com/privacy), and the other applicable rules, policies, and terms posted on the NYCP website (www.nycp.com) before using the ThEME Application or its Digital Content. By using the ThEME Application or any Digital Content, you agree to be bound by the terms of this Agreement. If you do not accept the terms of this Agreement, then you may not use the ThEME Application or access any of its Digital Content.
For the purposes of this Agreement:

"Content Provider" means the party offering Digital Content in the ThEME Applications, which may be us or a third party;
"Digital Content" means digitized electronic content, such as books, newspapers, magazines, journals, blogs, RSS feeds, and other static and interactive electronic content.

"Software" means the ThEME Applications and all software on the Kindle (including any updates/upgrades to that software), and any related documentation that we make available to you.
1. Digital Content
Use of Digital Content. Upon your download of Digital Content and payment of any applicable fees (including applicable taxes), the Content Provider grants you a non-exclusive right to view, use, and display such Digital Content an unlimited number of times, solely on the Software or as otherwise permitted as we define, solely on the number of Devices that you have downloaded the Software, and solely for your personal, non-commercial use. Unless otherwise specified, Digital Content is licensed, not sold, to you by the Content Provider. The Content Provider may include additional terms for use within its Digital Content. Those terms will also apply, but this Agreement will govern in the event of a conflict.

Limitations. Unless specifically indicated otherwise, you may not sell, rent, lease, distribute, broadcast, sublicense, or otherwise assign any rights to the Digital Content or any portion of it to any third party, and you may not remove or modify any proprietary notices or labels on the Digital Content. In addition, you may not bypass, modify, defeat, or circumvent security features that protect the Digital Content.
Automatic Updates: You understand that by using the Software you will be downloading the Digital Content directly onto your computer and we will periodically automatically update the Digital Content, including adding, deleting and modifying any Digital Content that you have previously downloaded.




2. Software
Use of the Software: You may use the Software on any Windows, Linux or MAC OS computer. You may not separate any individual component of the Software for use on another device or computer, may not transfer it, or any portion of it, for use over a network, and may not sell, rent, lease, lend, distribute, or sublicense or otherwise assign any rights to the Software in whole or in part. Additional terms can apply to some of the third party software or materials needed to use the Software and will govern in the event of a conflict with this Agreement.

Automatic Updates. In order to keep your Software up-to-date, NYCP may automatically provide your computer or Other Device with updates/upgrades to the Software.

No Reverse Engineering, Decompilation, Disassembly, or Circumvention. You may not modify, reverse engineer, decompile, or disassemble the Software, whether in whole or in part, create any derivative works from or of the Software, or bypass, modify, defeat, or tamper with or circumvent any of the functions or protections of the Software or any mechanisms operatively linked to the Software, for example, by augmenting or substituting any digital rights management functionality of the Software.
3. General
Compliance with Law and Reservation of Rights: You will use the Software, the Service, and the Digital Content in compliance with all applicable laws. The license of the Software or Digital Content to you does not transfers to you title to or ownership of any intellectual property rights of the NYCP or its suppliers or the other Content Providers. All licenses are non-exclusive and all rights not expressly granted in this Agreement are reserved to the NYCP or the other Content Providers.

Export Regulations. You will comply with all applicable export and re-export restrictions and regulations, and you will not transfer, or encourage, assist, or authorize the transfer of the Software or Digital Content, to a prohibited country or otherwise in violation of any such restrictions or regulations.

Information Received. The Software will provide the NYCP with data about your use of the Software and its interaction with the Digital Content (such as favorites, up-time, log files, and content viewed). The Software will also provide the NYCP with information related to the Digital Content you access and your use of it (such as last page read and content archiving). Annotations, bookmarks, notes, highlights, or similar markings you make using the software and other information you provide may be stored on servers that are located outside the country in which you live. In any case, the NYCP will collect this data only for internal use in order to further our ability to improve the normal course of business and/or the use of the software and in no way will share this information with a third party. Any information we receive is subject to the NYCP privacy notice located at www. nycp.com/privacy.

Information Provided To Others. You are responsible for any information you provide to others using our software. Any information you provide to a third party will be subject to the privacy notice or any similar terms that the third party provides to you, and will not be subject to the NYCP Privacy Notice.

Patents. The Software, and/or methods used in association with any of the foregoing, may be covered by one or more patents or pending patent applications.

Changes to Service. We may modify, suspend, or discontinue the Service, in whole or in part, at any time.

Termination. Your rights under this Agreement will automatically terminate if you fail to comply with any term of this Agreement. In case of such termination, you must cease all use of the Software, and the NYCP may immediately revoke your access to the Digital Content without refund of any fees. The NYCP failure to insist upon or enforce your strict compliance with this Agreement will not constitute a waiver of any of its rights.

Disclaimer of Warranties. USE OF THE SERVICE, SOFTWARE, DIGITAL CONTENT, IS AT YOUR SOLE RISK, NO ORAL OR WRITTEN INFORMATION OR ADVICE GIVEN BY THE NYCP OR AN AUTHORIZED REPRESENTATIVE OF THE NYCP CREATES A WARRANTY, AND THE SERVICE, SOFTWARE AND DIGITAL CONTENT ARE PROVIDED "AS IS" WITH ALL FAULTS AND WITHOUT WARRANTY OF ANY KIND, AND THE NYCP, ITS SUPPLIERS, ITS LICENSORS, AND THE OTHER CONTENT PROVIDERS DISCLAIM ALL WARRANTIES, EXPRESS OR IMPLIED, SUCH AS THE IMPLIED WARRANTIES OF MERCHANTABILITY, FITNESS FOR A PARTICULAR PURPOSE, ACCURACY, QUIET ENJOYMENT, AND NON-INFRINGEMENT OF THIRD-PARTY RIGHTS. THE LAWS OF CERTAIN JURISDICTIONS DO NOT ALLOW THE DISCLAIMER OF IMPLIED WARRANTIES. IF THESE LAWS APPLY TO YOU, SOME OR ALL OF THE ABOVE DISCLAIMERS, EXCLUSIONS OR LIMITATIONS MAY NOT APPLY TO YOU, AND YOU MAY HAVE ADDITIONAL RIGHTS.

Limitation of Liability. TO THE EXTENT NOT PROHIBITED BY LAW, THE NYCP, ITS SUPPLIERS, ITS LICENSORS, AND THE OTHER CONTENT PROVIDERS WILL NOT BE LIABLE TO YOU FOR ANY INCIDENTAL OR CONSEQUENTIAL DAMAGES FOR BREACH OF ANY EXPRESS OR IMPLIED WARRANTY, BREACH OF CONTRACT, NEGLIGENCE, STRICT LIABILITY, OR ANY OTHER LEGAL THEORY RELATED TO THE SERVICE, SOFTWARE AND DIGITAL CONTENT, SUCH AS ANY DAMAGES ARISING OUT OF LOSS OF PROFITS, REVENUE, DATA, OR USE OF THE SERVICE, SOFTWARE AND DIGITAL CONTENT OR ANY ASSOCIATED PRODUCT, EVEN IF THE NYCP HAS BEEN ADVISED OF THE POSSIBILITY OF SUCH DAMAGES. IN ANY CASE, THE NYCP' AND THE OTHER CONTENT PROVIDERS' AGGREGATE LIABILITY UNDER THIS AGREEMENT WITH RESPECT TO ANY CLAIM RELATING TO PURCHASE OF DIGITAL CONTENT IS LIMITED TO THE AMOUNT YOU ACTUALLY PAID FOR THAT DIGITAL CONTENT, AND, WITH RESPECT TO ANY OTHER CLAIM, IS LIMITED TO THE AMOUNT YOU ACTUALLY PAID FOR THE SOFTWARE. THE LAWS OF CERTAIN JURISDICTIONS DO NOT ALLOW THE EXCLUSION OR LIMITATION OF INCIDENTAL OR CONSEQUENTIAL DAMAGES. IF THESE LAWS APPLY TO YOU, SOME OR ALL OF THE ABOVE EXCLUSIONS OR LIMITATIONS MAY NOT APPLY TO YOU, AND YOU MAY HAVE ADDITIONAL RIGHTS.

Governing Law. The laws of the state of New York, U.S.A., without regard to principles of conflict of laws, will govern this Agreement and any dispute of any sort that might arise between you and NYCP.

Disputes. Any dispute arising out of or relating in any way to this Agreement on behalf of one or more of the parties will be adjudicated in any state or federal court in New York County, New York, U.S.A., and you consent to exclusive jurisdiction and venue in such courts.

U.S. Government Rights. The Software and Digital Content are provided to the U.S. Government as "commercial items," "commercial computer software," "commercial computer software documentation," and "technical data," as defined in the U.S. Federal Acquisition Regulation and the U.S. Defense Federal Acquisition Regulation Supplement, with the same rights and restrictions customarily provided to end users.

Complete Agreement and Severability. This is the entire agreement between us and you regarding the Software and the Digital Content and supersedes all prior understandings regarding such subject matter. If any term or condition of this Agreement is deemed invalid, void, or for any reason unenforceable, that part will be deemed severable and will not affect the validity and enforceability of any remaining term or condition.

Amendment. We may amend any of the terms of this Agreement in our sole discretion by posting the revised terms on our website. Your continued use of the Software and Digital Content after the effective date of any such amendment constitutes your agreement to be bound by such amendment.

Contact Information. For help with using your ThEME application or resolving other issues, please contact NYCP by e-mail: info@nycp.com, For communications concerning this Agreement, please contact us by email: info@nycp.com